As a business owner, you appreciate the importance of creating a safe environment for your customers and employees. They need to feel secure when they visit or work at your establishment. Furthermore, criminal activities wreak havoc on the bottom line of any business or organization — from financial loss to an unexpected interruption in operations to the potential damage to your goodwill and reputation.
Therefore, if you have growing concerns with the safety of your staff, customers or physical assets, you should strongly consider a state-of-art IP video surveillance system from Qnectus. The additional protection of your people and property provided by an advanced video surveillance system will help you focus on what matters most – your core business.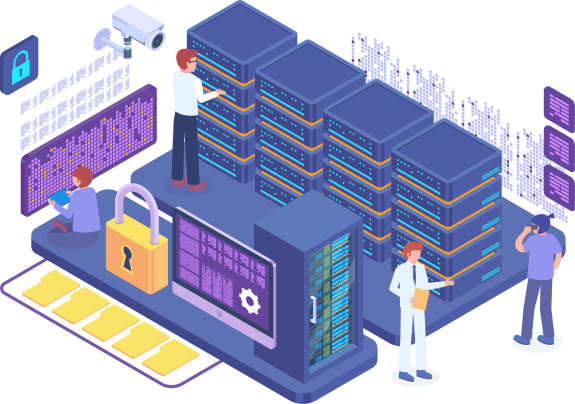 The Facts about Video Surveillance
Video monitoring deters criminal activity. FBI statistics show that a business with a monitored security system is 4.5 times less likely to be burglarized. When would-be criminals see that you have taken extra steps to protect your business and its patrons, they will likely seek out more vulnerable targets for their acts of robbery, vandalism, shoplifting, or personal attacks. Bottom line, wrongdoers will be far more hesitant to commit a criminal act knowing that you have the ability to catch them in the act.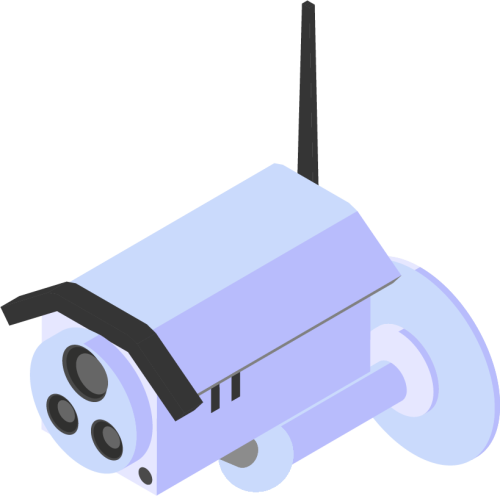 The Cameras
Qnectus offers a broad range of advanced IP cameras that 1) provide an exceptional level of image detail and 2) are designed with the recording intelligence needed to help make sense of what you're witnessing. Depending upon your specific requirements, our portfolio of cameras can address the following applications:
Thermal imaging cameras designed for low-light conditions
360-degree panoramic and multi-sensor cameras
High-resolution cameras for maximum scene coverage and enhanced detail
License Plate Recognition cameras
Indoor cameras to monitor the activities of your staff and/or customers
Environmentally hardened cameras to provide enhanced protection for potentially vulnerable and unsafe areas, such as entryways, parking lots, obscured alleys, and loading docks
Wide array of bullet cameras + vandal-proof dome cameras
Box cameras that can be equipped with a telephoto lens and housed in a heated environmental enclosure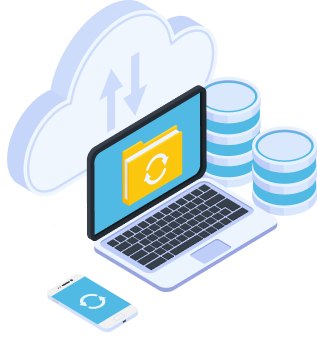 The Recording Capabilities
An IP-based video surveillance system provides convenient monitoring from literally anywhere. On-site personnel can easily access the camera feed from their workstation and authorized remote users can pull up live or recorded footage with just a few taps of their laptop or smartphone. The end result — site activity can be viewed at any time of the day —- from any location. And if required, these modern security systems can be set up to automatically alert law-enforcement and emergency authorities located near your facility.
Qnectus will engineer, furnish and install the appropriate Network Video Recorder (NVR) to meet your local recording needs. We can also implement a more advanced Enterprise Video Management System to provide centralized cloud management for multi-site video surveillance deployments.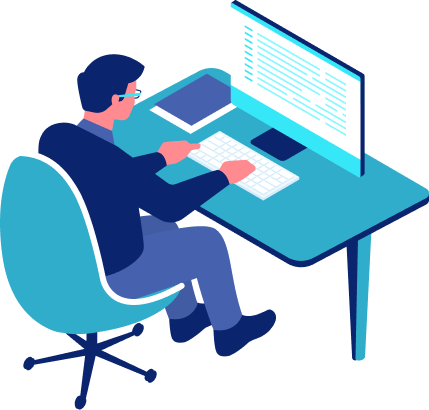 The Additional Benefits of a High Quality Video Surveillance System
The value of a video surveillance system goes well beyond simply deterring criminal behavior. Video monitoring can readily provide you with the following added benefits in addition to the increased security:
Reduced Insurance Payments

Insurance companies appreciate clients that take their property's safety seriously and have the ability to remotely track and record activity at their facility 24/7. Thus, a proven video surveillance system can potentially reduce insurance premiums by upwards of 20%.

Human Resources Asset

Video footage may help offer indisputable proof to address issues which stem from incidents that could interrupt your day-to-day operations and require further investigation. Real-life examples include the following:

On-site accident leading to physical injury
Physical altercation between staff and/or customers
Harassment charges filed by an employee

Valuable Evidence Collection

An effective video monitoring system can prove to be a powerful tool for local law enforcement. High-quality security cameras can collect the critical evidence needed to help identify, apprehend, and prosecute perpetrators and potentially lead to the recovery of stolen goods.

Enhanced Employee Safety

Video surveillance can serve as an effective tool to mitigate the risk to your employees' safety. Common safety benefits from real-time video monitoring include the following:

Help spot any potential workplace hazards
Identify and stop risky employee practices
Single out employees who misuse equipment or deliberately bypass safety controls.

Increased Employee Productivity

Studies have documented that employees in workplaces under video surveillance tend to be more productive for the following reasons:

Employees spend less time socializing.
Management and business owners spend less time physically monitoring their workers.
Workers are less likely to overextend their allotted time frames for breaks or lunch.
Conversely, a good deed can be witnessed and appropriately rewarded.

Compliance Adherence

All businesses and organizations are subject to some level of compliance with local, state, and federal laws and/or government regulations. In many instances, a video monitoring system can help confirm adherence to these laws, regulations, and policies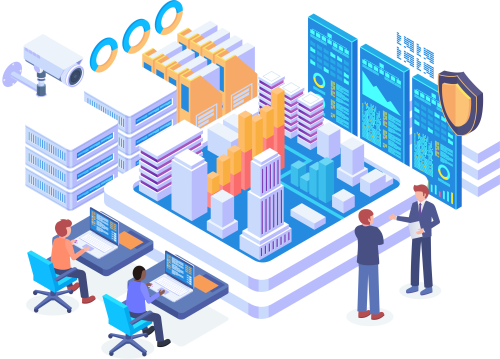 The Qnectus Advantage
Enhanced security for your data and increased protection of your physical assets (people/structure/goods) are now 'must haves' in the business community. Thus, whether you are looking to confirm the overall effectiveness of your existing video surveillance system or considering the purchase and installation of an entirely new video monitoring solution, Qnectus should be your first call.
Our process begins with an on-site evaluation of your property and business operations to identify vulnerabilities and problem areas that would benefit from video monitoring . Our expertise in video surveillance and access to a broad portfolio of cameras and recording equipment enable us to design, engineer and install a customized solution tailored to combat your property's specific security threats.
Some of Our Video Surveillance System Service Areas