As a business owner or employee with IT responsibility, you appreciate how important the delivery of knowledgeable, timely and accessible IT support is to the success of your operation. Choosing to invest in the right Managed Services Provider (MSP), such as Qnectus, immediately provides reliable and personalized support and management of your company's IT framework – thereby saving you time, money, and resources that you can reallocate to your core business.
While the Qnectus portfolio of Managed Services programs are highly customizable to your company's specific needs, our standard product offerings are as follows:
Infrastructure Monitoring and Management (Servers and Networks)
Endpoint Monitoring and Management (Computers and Thin Clients)
Helpdesk Support
Cybersecurity (Virus and Malware Protection Services)
Business Continuity Through Comprehensive Data Backup and Disaster Recovery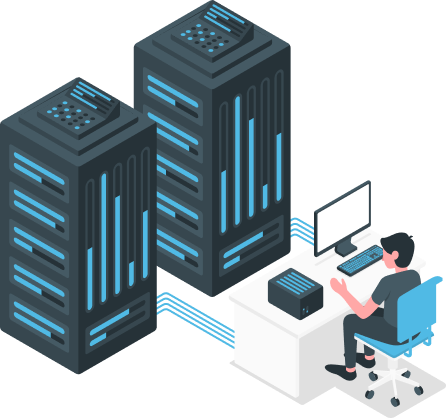 Infrastructure Monitoring and Management
(Servers and Networks)
Servers and networks are critical to the success of your business. When something goes wrong, you need immediate assistance and an accelerated resolution to restore your productivity. Having a team of Managed IT Service professionals who have extensive knowledge of your equipment, networks, and overall infrastructure yields the quickest, most efficient resumption of normal operations when problems arise.
Qnectus manages the cross-section of servers and network devices:
Application servers
File servers
Active directory servers
Exchange servers
Routers
Data Switches
Firewalls
When things are running smoothly, Qnectus diligently monitors the performance, security and applicable warranties of your infrastructure, helping you to plan and budget for any replacements, upgrades or changes that will benefit your operation. This customized attention helps you make the best decisions for your team and guard against issues that could potentially jeopardize your success.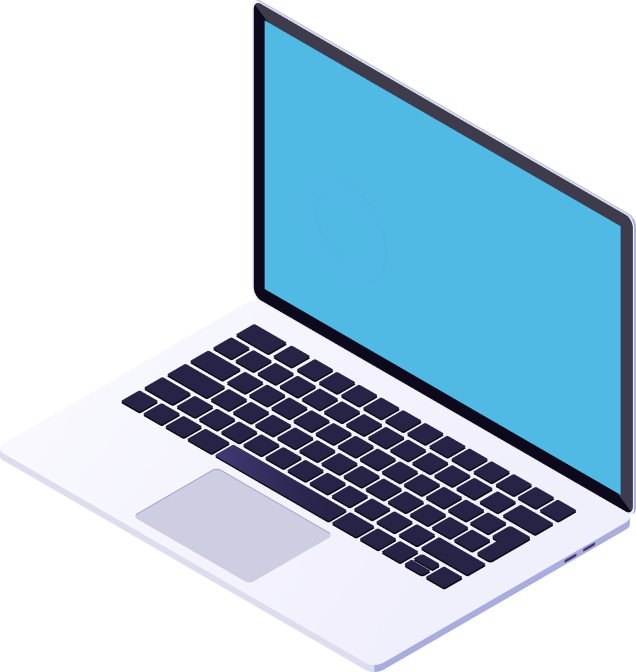 Endpoint Monitoring and Management
(Computers and Thin Clients)
Endpoint monitoring and management supports the cross-section of dedicated and shared devices that power your business:
Desktop Computers
Workstations
Laptops
Printers and Scanners
Thin Clients
Tablets
Your designated Qnectus team ensures that you and your employees have access to reliable, state-of-the-art equipment and immediate support, which allows for a streamlined operation, high productivity, and reduced levels of stress.
Qnectus keeps a detailed inventory of your endpoints and makes timely and proactive recommendations based upon the projected life cycle of each device. We also undertake the following critical activities to ensure that your operations run smoothly:
Monitor the health of your hardware
Identify and implement software fixes as required
Manage your critical security needs
Continually provide active support
Track and administer warranty maintenance
Qnectus ensures that your team members have the best technology and support available to help keep them focused on their day-to-day operations.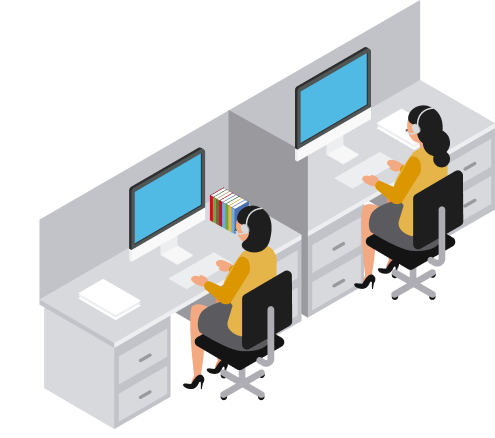 Helpdesk Support
Are you finding that your tech-savvy team members are regularly pulled away from their designated roles to help triage both minor and overwhelming technology issues? To help prevent this loss of productivity, our personalized group of knowledgeable and highly responsive IT Engineers troubleshoot and resolve any issues, thereby relieving employees of further stress while generating increased productivity. Whether your team member has a question about functionality or experiences a major system failure, Qnectus helps you avoid long wait times and impractical solutions that frequently result from generic IT support companies who do not fully understand your team, your IT requirements, or your infrastructure.
Utilizing Qnectus for your helpdesk support ensures that when you grow, your technology support solutions will grow in synch because your dedicated Qnectus support representatives already know you and your business. Thus, we can fully support your team and keep your IT network running flawlessly while you focus on your clients.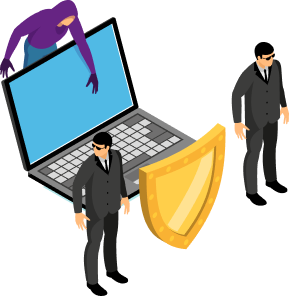 Cybersecurity (Virus and Malware Protection Services)
Keeping your systems, software, and data safe from external threats like viruses and malware is essential to the integrity of your operations. After a thorough assessment of your systems, software, and data, the Qnectus team proposes a customized protection plan to safeguard your most precious information. Armed with an intimate knowledge of your infrastructure, our team is ideally positioned to provide swift and efficient on-call service to remediate issues and eliminate impending threats. In the ever-changing landscape of virus and malware protection, having a team of professionals dedicated to proactively safeguarding your infrastructure and data and mitigating risk serves as a strategic and worthwhile investment.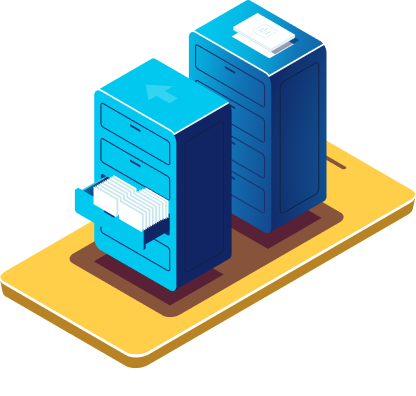 Business Continuity Through Comprehensive Data Backup and Disaster Recovery
When disaster strikes, how will your business recover? Whether the crisis is caused by a natural disaster, data corruption, man-made emergency or even an accidentally deleted file, the Qnectus team enables your business to restore operations in a smooth and timely fashion. Your dedicated Qnectus team will leverage its in-depth knowledge of your infrastructure and operations to implement these key safeguards:
Development of a failsafe disaster recovery plan to ensure all critical data is safely backed up
Quick resolution of any issue to minimize downtime when you reach out for help
As a business owner or employee with IT responsibilities, you have enough to worry about – so let Qnectus help lighten your load and leave the safety of your data and backups to a qualified IT Managed Services team.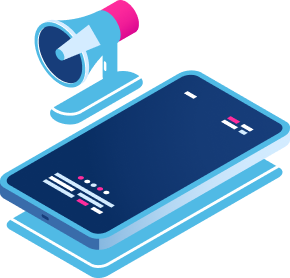 The Qnectus Value Proposition for IT Managed Services
Many businesses evaluate the PROs & CONs of a Managed Services Provider vs. a Break-Fix Supplier to oversee the ongoing support of their IT Technology. To help with this analysis, we offer up the following points for your consideration:
What are the benefits of a managed services contract relative to a break-fix approach?
Why do managed services contracts often make sense?
The Qnectus Advantage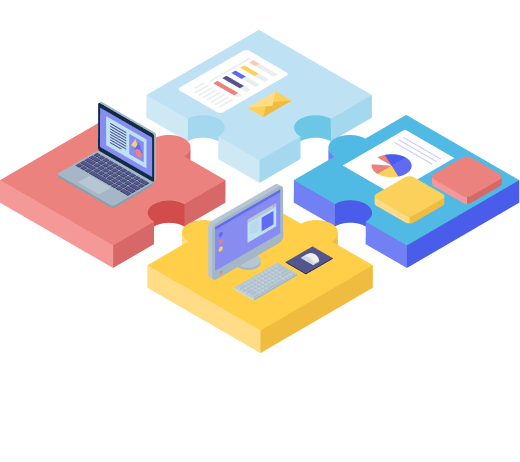 What are the Benefits of a Managed Services Contract over a Break-Fix Approach (i.e. Time & Materials, On-Demand Support, and Pre-Paid On-Demand Support)?
Break-Fix service teams are strictly reactive and only step in after something has gone wrong. This service model often results in exorbitant costs and significant customer frustration – typically experienced after a seemingly endless wait on the phone for support. Break-Fix service providers are also generally forced to act quickly on unfamiliar infrastructure which slows things down and often leads to the buildup of technological band aids and their resulting technical debt.
In contrast, an IT Managed Services Provider works proactively with your company to ensure that there are plans in place for problems and scenarios that could negatively impact your business. An MSP also minimizes any financial and operational surprises because their fixed costs are identified in your annual budget and their planning cycle incorporates projections on when equipment may need to be replaced, upgraded, or require routine maintenance. An MSP not only knows your current IT needs, but they also help to address your future requirements. In summary, an MSP provides a multi-layered investment that generates increased revenue and customer satisfaction with the following outcomes:
Your business operation runs more smoothly with less downtime
Your budget stays on a predictable course
Your team stays focused on their normal responsibilities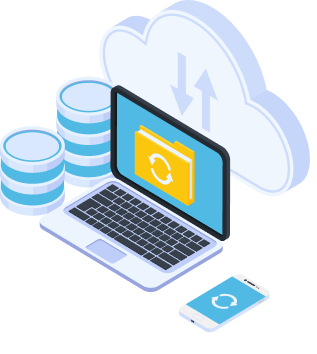 Why lock into an annual Managed Services Contract when I can just request help as needed?
Your monthly fee for IT Managed Services serves as a form of insurance, while a Break-Fix approach forces you to take a gamble on the operational health of your business. Break-Fix providers, who employ a reactionary methodology during times of significant turbulence, often provide their assistance under significant pressure and impeded by an unfamiliarity with your business or IT technology. They may respond quickly (though they also may not), but they do not always act with the best long-term interest of your business in mind.
An IT Managed Services contract includes a core set of benefits that ensure your IT technology is up-to-date and configured following industry standards. Thus, your company is far less likely to experience troubles and, if an issue should arise within your IT network, your team already has a plan in place to avert a potential crisis. Ultimately, having a dedicated team of IT professionals directly involved in the care and coordination of your IT technology has a noticeably positive impact on your operations.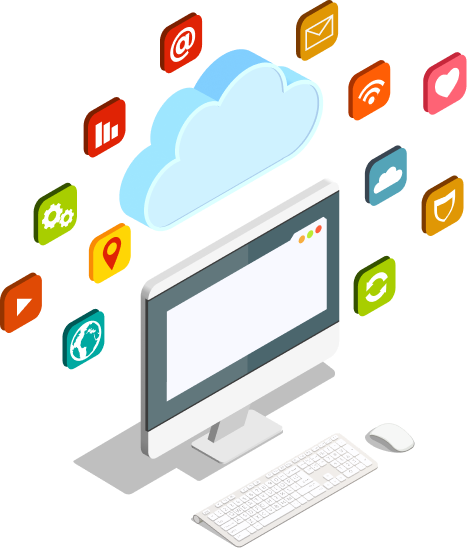 The Qnectus Advantage
Procuring IT Managed Services through Qnectus eliminates the guesswork, unexpected expenses, and frustration that can frequently come from supporting your technology base. Qnectus ensures that you will have the appropriate infrastructure and support foundation to meet the unique needs of your business as we provide the following critical deliverables to augment your IT operations:
Extensive access to experienced experts and resources
Operating procedures that follow industry best practices
Recovery plans in place if disaster threatens your business
Not every business can afford to fund an in-house IT professional staff; however, adopting a reactive approach without an IT team to manage your technology needs and issues can also be expensive and exhausting. Partnering with Qnectus is the perfect compromise that allows you to plan, control costs and leverage all the benefits that Qnectus has to offer:
Unlimited IT expertise and experience
24×7 support
High return on investment in comparison to other alternatives
Expansive product knowledge
Dedicated resources that know your specific IT infrastructure and requirements
As one of the Greater Philadelphia area's most trusted MSPs, Qnectus offers standardized, scalable service plans which we customize to align with the needs of your business. In unique cases, we can also create custom plans and services to address the specific requirements of your business.
For nearly ten years, Qnectus has proudly served businesses of varying sizes across many different industries. Our collective in-house expertise allows us to excel in planning and servicing your IT technology. We also leverage long-standing relationships with best-of-breed vendors and partners to ensure that your business is receiving the highest quality of personalized attention.
Some of Our Managed IT Solutions Service Areas