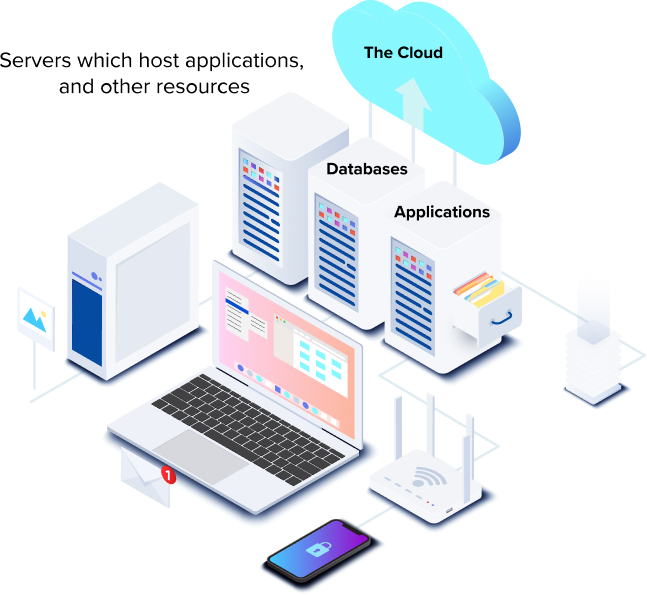 As a business owner or employee with IT responsibilities, you have undoubtedly come across the cloud – likely in several of its forms. The cloud – a powerful, abstract network that provides instantaneous access to data and services without the need for significant onsite IT infrastructure – has turned the IT world upside down over the last ten or so years. Excellent use cases for the cloud include:
Applications
Databases
E-mail
Collaboration
File services
Big data analytics
New project testing
Video streaming
The most popular cloud computing services for Small-to-Medium Businesses (SMBs) include:
Infrastructure-as-a-Service (IaaS)
Platform-as-a-Service (PaaS)
Software-as-a-Service (SaaS)
Desktop-as-a-Service (DaaS)
E-Mail
File Storage
Data Back-up
Disaster Recovery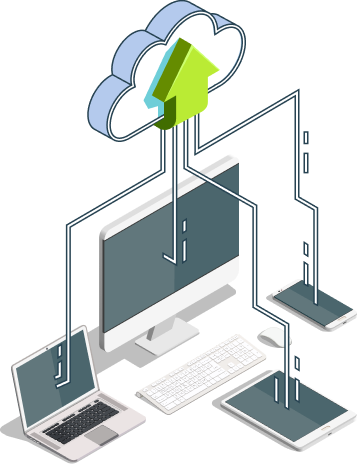 Ease of Scalability
The greatest benefit of cloud services compared to traditional IT services is the incredible scalability of the solutions. Cloud services do not require the time-consuming implementation of additional equipment or servers to accommodate a client's increasing data needs – just a simple re-allocation of existing resources to address the change in demand.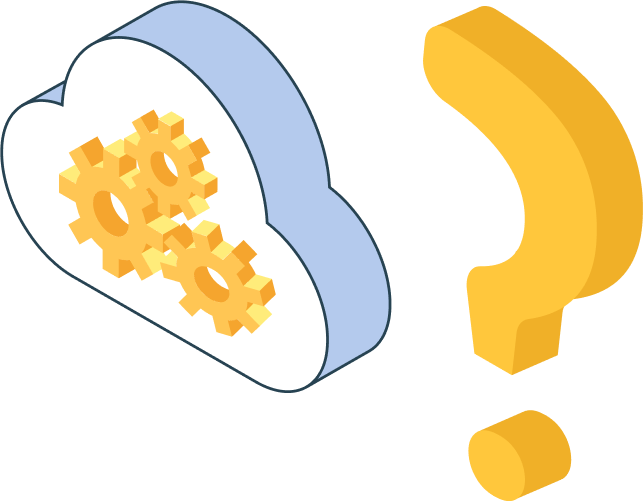 Cost-Effectiveness
With cloud services, the capital and operating expenses (CAPEX and OPEX) related to the purchase of equipment and maintenance of the data center are spread across a multitude of clients. Cloud computing costs can be much more flexible due to a 'utility' payment structure based upon increased or decreased demand in resources.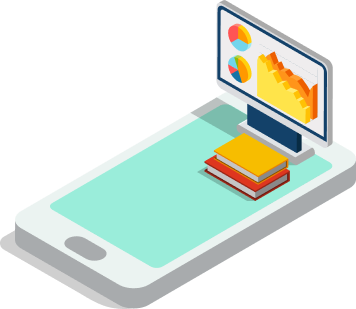 Latest Software
The burden of maintaining the latest software releases and/or enhancements is virtually eliminated for the end user because cloud service vendors provide immediate access to the latest software versions needed to effectively run a business.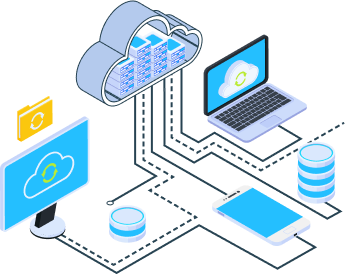 Excellent Availability and Reliability
Cloud services are extremely reliable — often maintaining 99.99% or better uptime. Also, the connection is always on; therefore, as long as employees have access to an Internet connection, they can login to the applications that they need from practically anywhere on the globe.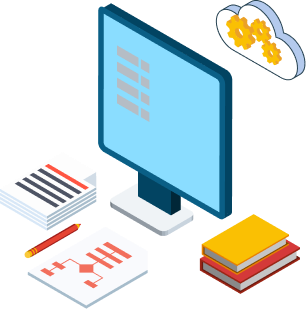 Unsurpassed Disaster Recovery
While there may be no way for you to entirely prevent or even anticipate disasters – natural or otherwise – that could potentially harm your organization, cloud services can help to speed up your recovery through offsite data storage, built in redundancy, and formalized remediation processes.
Enhanced Security
Cloud services both simplify and enhance security standards. From in transit and at rest data encryption to centralized maintenance and updates, penetration testing, and data management processes, enterprise-level security at an affordable price is a major benefit inherent to cloud services.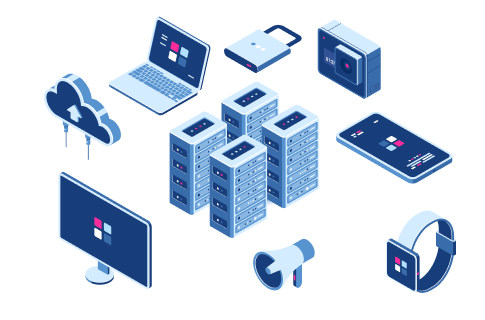 Superior Mobility
Cloud services allow employees to be more flexible in their work practices. Data and applications are available to employees no matter where they are in the world – whether roaming through a retail store, visiting customers or vendors out in the field, or working from home. And, even better, cloud services work across most devices – from desktops to laptops, thin clients, tablets, and smartphones – with an Internet connection.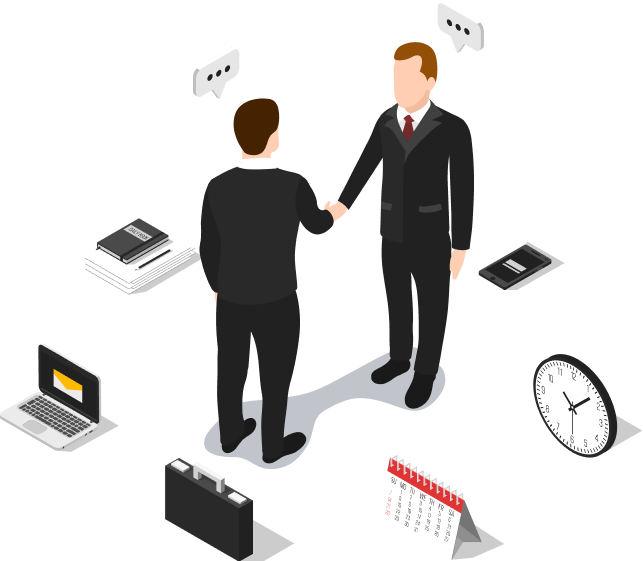 Increased Collaboration
Cloud services make collaboration simple. Team members can view and share information easily and securely using cloud-based platforms from any device anywhere in the world.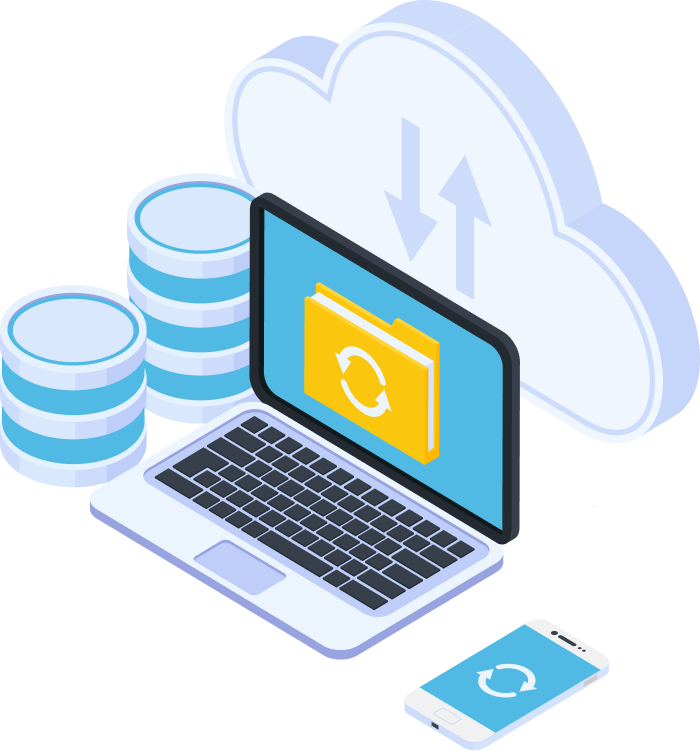 Are Cloud Services Right for Every Business?
A transition to cloud services depends entirely on the goals, budget, and needs of the business. Because cloud services are so highly versatile (and affordable), most businesses stand to benefit from them in some way or another – whether through increases in productivity, collaboration, reliability, security, etc.
IaaS
Infrastructure as a Service
PaaS
Platform as a Service
SaaS
Software as a Service
Some of Our Cloud Services, Service Areas